We didn't visit 'The Rock' until the last day of our trip, but it provided a cool backdrop for some photos!
I made the Mr. practice posing for me. I like the idea of getting better at portrait photography, but he normally makes goofy faces at me. Like that ---->
Anyway, other than trying to snap non-goofy shots of my love, I also focused on the ground.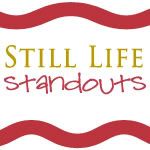 Then at the fruits of the earth.
And brushed against the sky.
And it was good.