I'm getting inspired by Elena over at
Selfie Magic
to try spending more time
in front
of the camera. There really aren't a ton of pictures of me because, well... I'm always taking the shots! Well, today I spent some moolah and got a haircut for the first time since late December {yup, nearly .5 years ago} and got my hair cut. I'm loving
Florence Welc
h's look {watch her video
here
and fall in love ASAP}, and was hoping to get a style like this:
And while my hair isn't that kind of vibrant red, I don't resonate the same kind of quirky British siren songstress-ness, and I don't intend to hold an apple 24/7, I think we got pretty close!
So I wanted pictures.
So I set up the tripod and the lights and settled in my new chair to Selfie the heck out of this haircut.
Then I got some help.
That wasn't so helpful.
In so many ways.
But at least he was adorable! And yes, there is a fuzzy cat taunting him from the left side of this shot.
And then finally I got a shot without canine intervention. It is amazing how much cute he adds to the picture!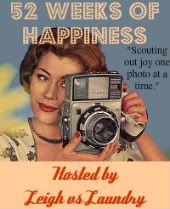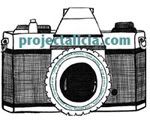 BTW- R is for reading, which is what I was supposed to be doing in my selfie shots- it just didn't work out!!!